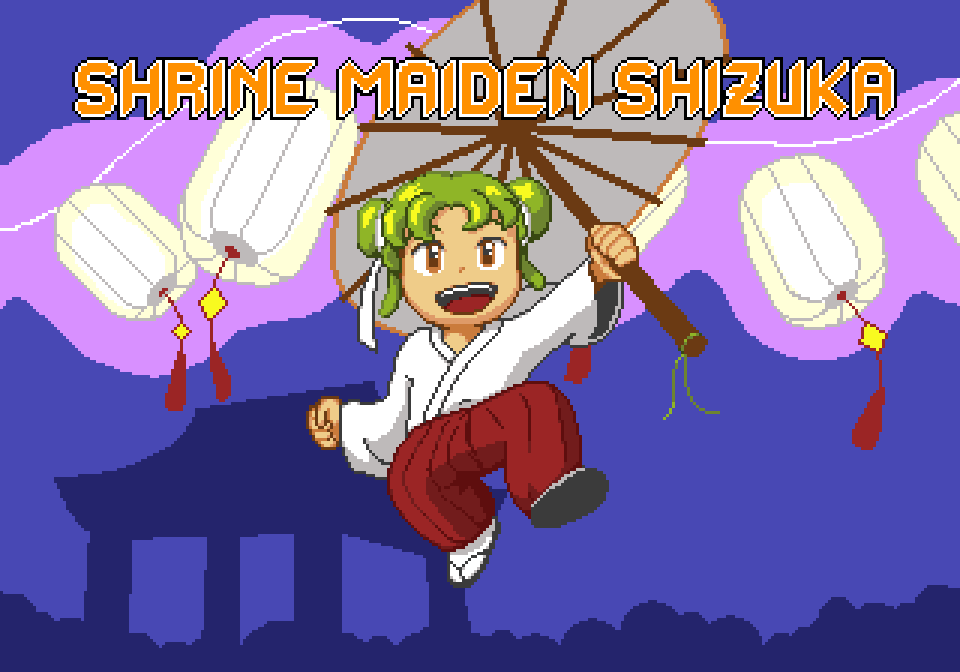 Shrine Maiden Shizuka (SEGA Mega Drive / Genesis)
I'm now working on what will be the first playable level of the game.

Shizuka wakes up in the island forest after her fall. Without weapons and psychic powers, and separated from Sanaka, she has to find her way to the village.

This level will also serve as a tutorial to make sure the player masters all the jump, high jump, ladder and downward jump mechanisms before I introduce melee.
Get Shrine Maiden Shizuka (SEGA Mega Drive / Genesis)